So much to buy a discovery...Ufffff
We came down to the only land rover dealer in Bangalore, Marqland. We were looked after by Milon. After showing interest in the range rover evoque we were looking at finalising on it. Again we visited the showroom and the discovery overawed us and we then zeroed in on the Discovery Sport. We waited for a few days to coming close to liking a colour.
We showed keen interest in the colour blue, which apparently wasn?t available readily. Suddenly one day Milon called me and said that they were ready to give me the HSE blue discovery if I would give them an advance and confirm the same.
And then we finally sat down with one Mr Ajay to close in on the discovery. After having a conversation with him, we were extremely uncomfortable with this guys attitude, he seemed very cheeky, dubious and arrogant, we were interested in buying the car and it had to do nothing with this dudes attitude and therefore decided to give him the cheque but he refused. Somehow I feel this guy had some serious character flaws which makes him unfit to do business with. I am, in fact appalled at the way the cheque was refused.
The loan documents were taken on the same day and all looked on course.
The next day when I enquired with Milon I was told the car was sold ...Wow! Why? Because the customer gave a one shot payment and took delivery of the blue discovery, unbelievable. I felt manipulated. Was there a selfish agenda involved? If that being the case then why was my time wasted the previous day?
I gave up and started looking at other vehicles... at least the sales team was clean or should I say genuine unlike the Marqland sales team.Then again recently i got a message from Milon on the 8th or 9th of September stating that the blue or grey Hse discovery sport was available at the old price and he could get a good deal for me. In fact he asked me to visit a customer's place in Jayanagar to see the grey discovery so that I could decide between the two. I left my work aside and made this futile trip to see the vehicle. I got to see the vehicle but was firm on the blue and decided to give the cheque for the discovery and block the vehicle based on the commitment rendered by Milon
In the midst of all this to my shock Milon tells me that the blue colour discovery will now be available at the new price. His errors alibi was senior manager Ajay.
Now the games didn't stop here he categorically told me that his senior manager Ajay had made a ...mistake? Did I hear that right? Yes? MISTAKE?. Land rover is such an established firm and Ajay is representing the sales team of land rover in Bangalore. This is totally unacceptable and this does speak volumes of the dishonesty in the way customers at this dealership are being dealt with, very unethical.
The discovery may be a good SUV but this entire roller coaster wasn?t necessary. I hope the land rover team takes this review seriously and makes sure that no other customer goes thru this ordeal and comes clean when dealing with customers.
Although my dream of buying a discovery is remote I wish things got a little simpler whenever a genuine customer approaches a dealer to buy a car. Things really don?t add up here.
Write your Comment పైన Land Rover డిస్కవరీ స్పోర్ట్ 2015-2020
1
S
saurabh
Nov 29, 2017 1:41:52 PM
JLR should keep a check on Mr Ajay... This is absolutely unacceptable to have such people onboard
సమాధానం
ల్యాండ్ రోవర్ డిస్కవరీ స్పోర్ట్ యూజర్ సమీక్షలు
ఆధారంగా
20 వినియోగదారు సమీక్షలు
Write a Review and Win
An iPhone 7 every month!
ఇప్పుడు రేటింగ్ ఇవ్వండి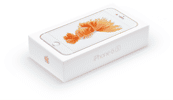 All (20)
Performance (1)
Looks (6)
Comfort (3)
Engine (1)
Interior (2)
Power (3)
Price (6)
More ...
The Discovery Sport is one of the true blue SUVs available in the market. The ruggedness of the car can be tested in difficult terrain which has different modes to tackle...ఇంకా చదవండి

Land Rover Discovery Sport is the best premium SUV car in this price and this car is very strong and no problem in monsoon time in India. Other premium car problems are, ...ఇంకా చదవండి

Land Rover Discovery Sport is one of the best car with nice interior and price range.  

I bought Land Rover Discovery Sport HSE 21019 model 6 months back and realized that its driver seat is not comfortable. A drive from Delhi to Amritsar and I had back pain...ఇంకా చదవండి

This is the best car in this segment. The driving is really smooth. It is a budget-friendly car. The looks are very impressive.

I liked the most important feature is the 360 degree view of the car. It is a wonderful experience to drive such an amazing car.Discovery Sport also have wonderful & inno...ఇంకా చదవండి

Car has lot's of cabin noise and not helpful in Bumpy roads. Driving exprience is no that good. This car come with some different modes like power mode and economy mode.

This car is the best car, according to Land Rover discovery sport, it is cheaper than Land Rover Evoque, it has one of the best features according to SUV. I positively th...ఇంకా చదవండి

Discovery Sport సమీక్షలు అన్నింటిని చూపండి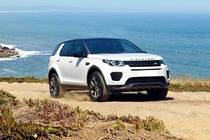 ఈ కారు మోడల్ గడువు ముగిసింది
వినియోగదారులు కూడా వీక్షించారు
ట్రెండింగ్ ల్యాండ్ రోవర్ కార్లు